Supported Independent Living
Our Voice Our Choice provides a personalised and individual approach to Supported Independent Living for people with a disability.
Supported Independent Living (SIL) is help with and/or supervision of daily tasks in a shared living environment, with a focus on developing the skills of each Participant to live as independently as they possibly can. Here at Our Voice Our Choice, SIL means person-centered support from highly trained staff.
Our experienced staff create a positive environment for all people we support to ensure every person has the opportunity to develop their potential and experience life to the fullest. The induction process is a chance for OVOC to understand the needs of each person and who they would best suit living with, as well as the most appropriate staff allocation. A house can be many things to many people, but OVOC creates homes that are person centered and respectful of everyone's choices.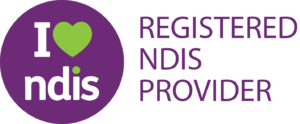 We are a Registered
NDIS

Provider
OVOC provides Supported Independent Living services in Newcastle and the Lake Macquarie area. We specialise in Community Access, Supported Group Accomodation (Holidays), Capacity Building & Support Coordination. 
Discover Supported Independent Living
Our Voice Our Choice provides around the clock care with our highly skilled team. We employee professionals who are there for you when you need us most. 
We offer disability housing and accommodation to ensure you are offered regular opportunities to develop your skills. 
Our group homes encourage social engagement and allow you to develop meaningful relationships with other participants.