Respite & Short Term Accommodation provisions are tailored to meet individual client and family needs.
Respite/Short Term Accommodation is offered for families of people with disabilities and high support needs through OVOC's Home Away From Home program, providing short periods of time in a home setting with peers and support staff. Our Short Term Accomodation options can support your individual Goals and can assist you, your family and/or carers to take a break from your daily routines. Whether you are looking to become more independent, try new things, meet new people or just take some time away from your current living situation, we have many options available to support you and your NDIS Goals.
Dalveen Retreat is now taking applications for Short Term Accommodation/Respite under your NDIS funding. This 3-bedroom home makes the perfect place to kick back and unwind, with an outdoor BBQ area, private spa and pool and indoor sun room it is easy to feel like you are on vacation in your own private oasis. Enquire now via our 'Contact' tab.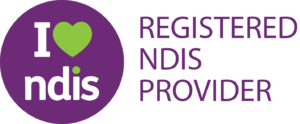 We are a Registered
NDIS

Provider
OVOC provides Supported Independent Living services in Newcastle and the Lake Macquarie area. We specialise in Community Access, Supported Group Accomodation (Holidays), Capacity Building & Support Coordination. 
Discover Short Term Accommodation and Respite
Our Voice Our Choice is based in idyllic Maitland. We provide accommodation where participants can focus on their wellness and self care. 
We offer a range of respite and accommodation services, including transport in and around the Hunter Valley.
We have multiple locations across Maitland, including our farmstay.