Plan implementation involves a series of activities to connect with, and maintain, the supports outlined within the individual's Statement of Supports.
These activities may include linking to supports and ensuring service delivery is assisting the Participant in meeting their Goals. Support to implement the plan (known as support co-ordination) is the provision of assistance in one or more of the components of plan implementation.
The primary role of a support coordinator is to:
Support implementation of all aspects of the plan, including informal, mainstream, community, and funded supports Strengthen and enhance the

Participant

's own abilities to co-ordinate supports and participate in the community
Ensure mainstream services meet their obligations (i.e. housing, education, justice, health).
Build capacity of the

Participant

to achieve greater independence to self-direct services and supports in the  longer term.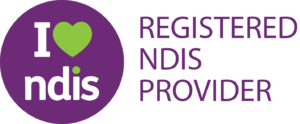 We are a Registered
NDIS

Provider
OVOC provides Supported Independent Living services in Newcastle and the Lake Macquarie area. We specialise in Community Access, Supported Group Accomodation (Holidays), Capacity Building & Support Coordination. 
Discover Co-ordination of Supports
Our Voice Our Choice can help you understand how to use your NDIS plan to meet your personal and broader Goals. 
We offer a range of planning services to meet your NDIS Goals, see how your funding can be used and how to best personalise your service. 
We will assist you implement your Goals, providing a supportive and encouraging environment to deliver your service appropriately.