Our Voice Our Choice Community Access Program expands opportunities for people living with intellectual and/or physical disability and mental health concerns.
We believe the simple truth that people are experts in their own lives. Our focus is on each person's Goals, and a program is mapped out to support them achieving those Goals.
Being connected to your community and socially participating contributes to our sense of wellbeing, purpose and quality if life. Our Voice Our Choice offers a range of community access options to increase social skills, assist with independent skill building such as cooking, learning how to use public transport, budgeting and working towards achieving your NDIS Goals. 
If  you are keen to try a new activity, make news friends or you simply just want to get out more, we have many options available for you. You can choose to do more of the things you already love doing or you can choose to get out of your comfort zone and ty something new!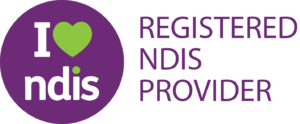 We are a Registered
NDIS

Provider
OVOC provides Supported Independent Living services in Newcastle and the Lake Macquarie area. We specialise in Community Access, Supported Group Accomodation (Holidays), Capacity Building & Support Coordination. 
Discover Community Access
Our Voice Our Choice provides recreation and leisure activities to improve the quality of life for participants and their families.  
We offer social opportunities, participants to develop skills and enable them participate within the community. 
Our Voice Our Choice helps participants improve their confidence and overall quality of life. From physical activities to normal routines, our team can assist. 
Our focus is on each person's
Goals

, and a program is mapped out to support them achieving those

Goals

.
Some examples of what we do
Teach people new skills such as joining a writing group, or participating in Men's Sheds activities.
Organic permaculture based gardening practices.
Yoga, meditation and stretching workshops.
Flower market and fresh food markets visits.