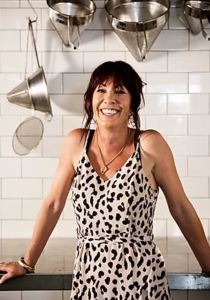 I started Our Voice Our Choice as I passionately believe in ensuring people with a disability have a voice that is heard – my company is for the people!
"We – myself as Director, and all my staff and volunteers – are not here to just 'babysit' or take care of people's basic needs, but educate society to accept each individual and assist them to have a sense of belonging and to feel worthwhile, that they are valued. Being part of the community is the most important step for inclusion for everyone, and community includes ALL people.
The driving force in my career is to be driven only by the people's voice and their desire for choice, so they know they are listened to and respected as valuable members of the community.
Personally, my most important achievements have not come from educational success but from making a difference to people's lives…
A man with no words taught me the most valuable lesson in life … empathy and true compassion.  He taught me to listen to someone that could not talk, to see that we are all worthy no matter how different we are.  Whilst he had no "verbal voice", his words spoke clearly to me, he held his voice in his smile and heart … but so few took the time to listen. And that is what I want to change.
I want to make a difference. Welcome to Our Voice Our Choice."
Nadine is well qualified in Behavioural Management and Disability Services with a Diploma in Community services, Level IV Mental Health and Addictions Certificate, Level IV Social Services Certificate, Level IV Aged Care and Disabilities Certificate as well has being extensively trained in Non-Violent Intervention and Complex Behavioural Therapy.
Nadine is involved in all aspects of the planning and implementation of supports for Residents, and is dedicated to a person centred approach.
Nadine is also a pioneer in different and exciting approaches for Community Participation for residents, and ensures their goals are establish, their voice is heard and their choice of provider is clear.